Each of us deals differently with the crisis. In order to be informed, we often endeavor to absorb all messages in order to keep our finger on the pulse and not miss anything. At times like this, news is very manipulative and robs our creativity. When fear, terror and panic come along, we become play balls, the cause of the crisis.
How do I keep my attitude up?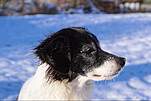 That should be one of the most important efforts. You need courage, confidence, creativity and foresight to get away unscathed to stay afloat. But how can this be done?
People are herd animals and like to follow others. The pictures and texts from the news intensified this herd instinct and manipulate us extremely. You can test yourself.
Since the myriad of disaster reports about the "pandemic", how many times have you heard or read about accidents, murders, robberies or war events? The world seems to be standing still and everything revolves around one top topic, although many more people around the world die from completely different things.
How to escape?
You heard correctly. Escape.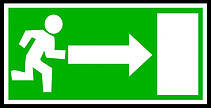 That is the only correct word. Otherwise, you run the risk of being driven like a herd animal in every possible direction.
I also know both sides of the coin. In the first phase I was worried and wanted to hear and see all the messages to be better informed and to be better prepared. It took a good week. It struck me that I hardly noticed anything in life and that my creativity suffered greatly as a result. Likewise, my physical and mental condition. I don't want to know what it would have been like if I hadn't interrupted this behavior.
I would like to give you a guide so that you can just as easily interrupt this behavior pattern to protect yourself and your family.
Five Steps To End The Crisis
Please don't get me wrong, I don't have a panacea for how we can remove all the restrictions in no time. I can show you how to get out of this vicious cycle that will eventually paralyze you. The faster the better. To apply: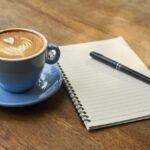 1. Get out of the mainstream: You don't need these messages. If something changes drastically, you will get it, from your fellow New from net. Earlier than you'd actually like. So immediately stop consuming the news. No newspaper, no radio and no bad news from your cell phone. You have to do a real detox to think clearly again. And you can only do that when this news brainwashing is suspended. This will improve your attitude and strengthen you.
2. Look for positive contributions and videos that give you energy. You can easily check that. If the headline and the following three sentences make you uncomfortable, then this report is not good for you, go ahead. Pay close attention to posts that have a supportive effect. You will notice that if you follow the steps up to here, your energy, your activity and your attitude will get better and better. The next step is then a matter of course for you.
3. Surround yourself with like-minded people and strengthen each other, this should strengthen the team spirit and give you so much energy that you will automatically search for step 4.
4. Do something for your health. Movement activates your motivation and improves your mood. It gives you vitality and energy, and exercise is also healthy. Pay attention to your diet. Eat lots of fresh things, avoid alcoholic beverages and find vitamins that are important to you.
5. Start planning your day immediately, make a program of a ToDo list of what you want to do the next day. Ideally before going to bed or just after getting up, as a so-called daily To-Do-List.
Learn What Is Worth Learning And Choose It Carefully?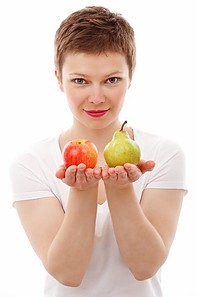 I am usually restless and want to understand everything when there is a crisis. I need the background, the causes and of course the solutions. But that is not always possible and it is not always as quick as I would like it to be. Many tend to rummage in the past and then draw conclusions about the present. I admit it is often helpful and some things repeat themselves. That is true.
However, only those events that are useful for the present will help. It makes little sense to compare the present with the 1929 situation. The technology, knowledge and knowledge exchange of today have nothing to do with the time. Therefore, the situations cannot be transferred 1: 1.
Only the generally applicable laws and developments can be transferred. An analysis and a comparison must take place to decide whether certain things can be repeated.
What Can You Learn From Flying In Times Of Crisis?
I think a lot. One thing is particularly important. Both in the crisis and in flying. The setting. Attitude is extremely important for security. It starts with the start, you have to gain height as quickly as possible. Height means security.
It is no different in real life. Those who can maintain their attitude have a clear advantage. He is the real winner, not only now, but also in the future.
The pilot needs attitude to fly around obstacles. People can deal with problems more easily if they have a good attitude to them.
Lost of attitude puts us in danger. The less attitude, the greater the fear. So the better the attitude, the better decisions can be made, this is a very important point. We have to keep a clear head in order to make good decisions. To be less afraid and to be able to make better decisions.
What distractions should I avoid?
It is relatively easy. You should avoid any distractions that get in your way. To stay flying again. The clouds are currently hanging very low. So you have to come up with an attitude to skim over it. Climb up until you have no more clouds or can only see them from above. Then you have the right attitude, the right angle and can look at the world from above with different eyes.
Evangelos